MAIN VENUE
KURSAAL
The Centro Kursaal – Kursaal Elkargunea, S.A. is a complex destined for the celebration of meetings of high interest, as well as cultural events of the highest prestige.
---
Address
Zurriola Hiribidea, 1, 20002 Donostia – San Sebastián.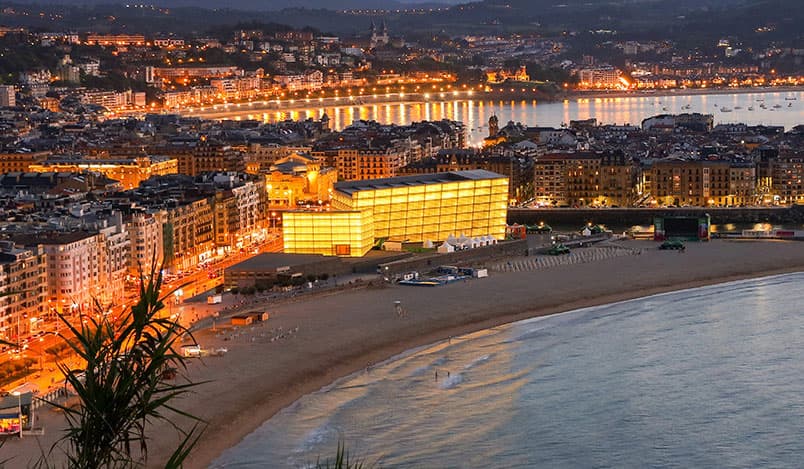 Kursaal Congress Centre – Auditorium
Located in the heart of the city and facing the sea, the Kursaal is an avant-garde building designed by Rafael Moneo and won the Mies van der Rohe Prize for the best building in Europe in 2001.
It has 2 auditoriums and multipurpose rooms equipped with state-of-the-art-technology, and an experienced team of staff, which makes it the ideal venue to host both small business meetings and large-scale congresses, product presentations, conventions or trade fairs.
In addition, it has 1500 square metres of facade with LED lighting available to customers as a communication tool.
Its location allows easy access to most hotels, restaurants and shops. A team led by Andoni Luis Aduriz, a two Michelinstar chef, is in charge of the restaurant service which involves in-situ preparation.
Environmental Management certificate: ISO 14001:2004 (2008)
Global Accessibility certificate: ISO 17001:2001 (2007)
Managenement Quality: Silver Q-EFQM (2005)
For more information click here